Reclaiming/Pulverizing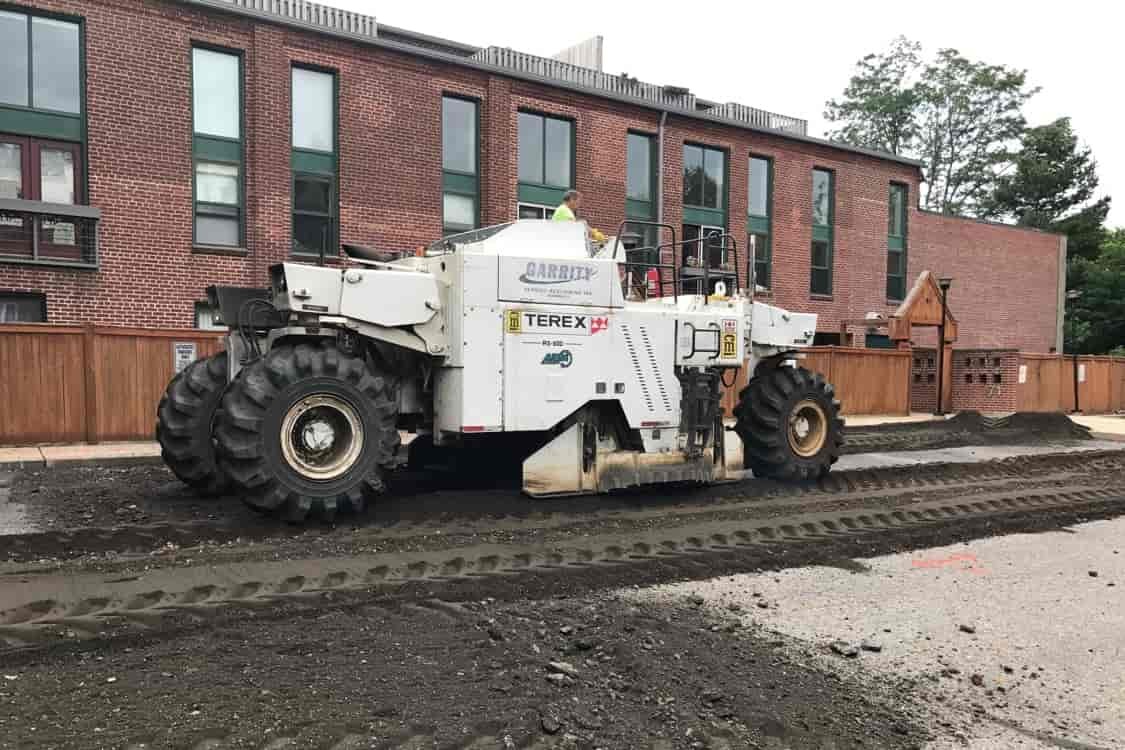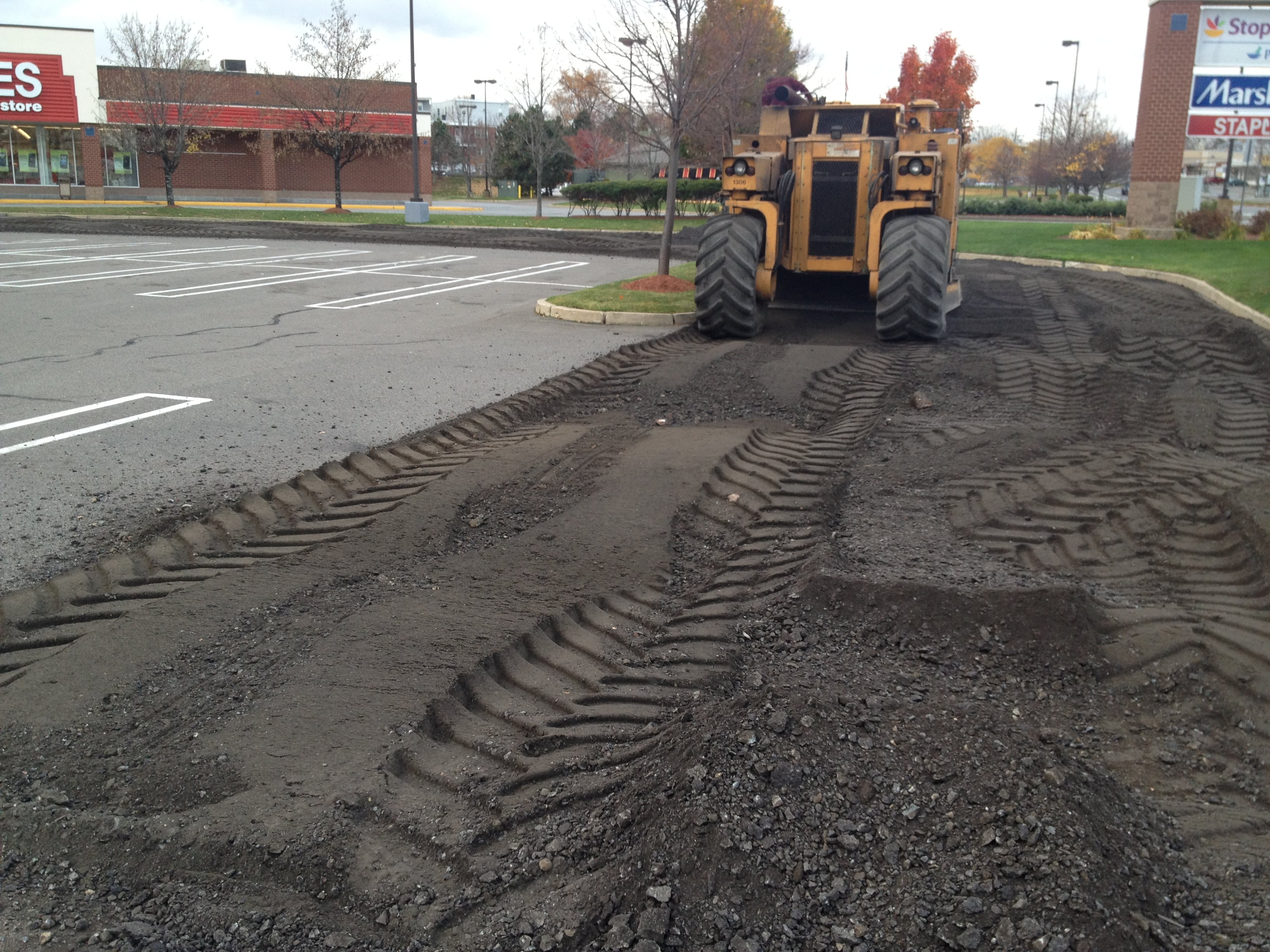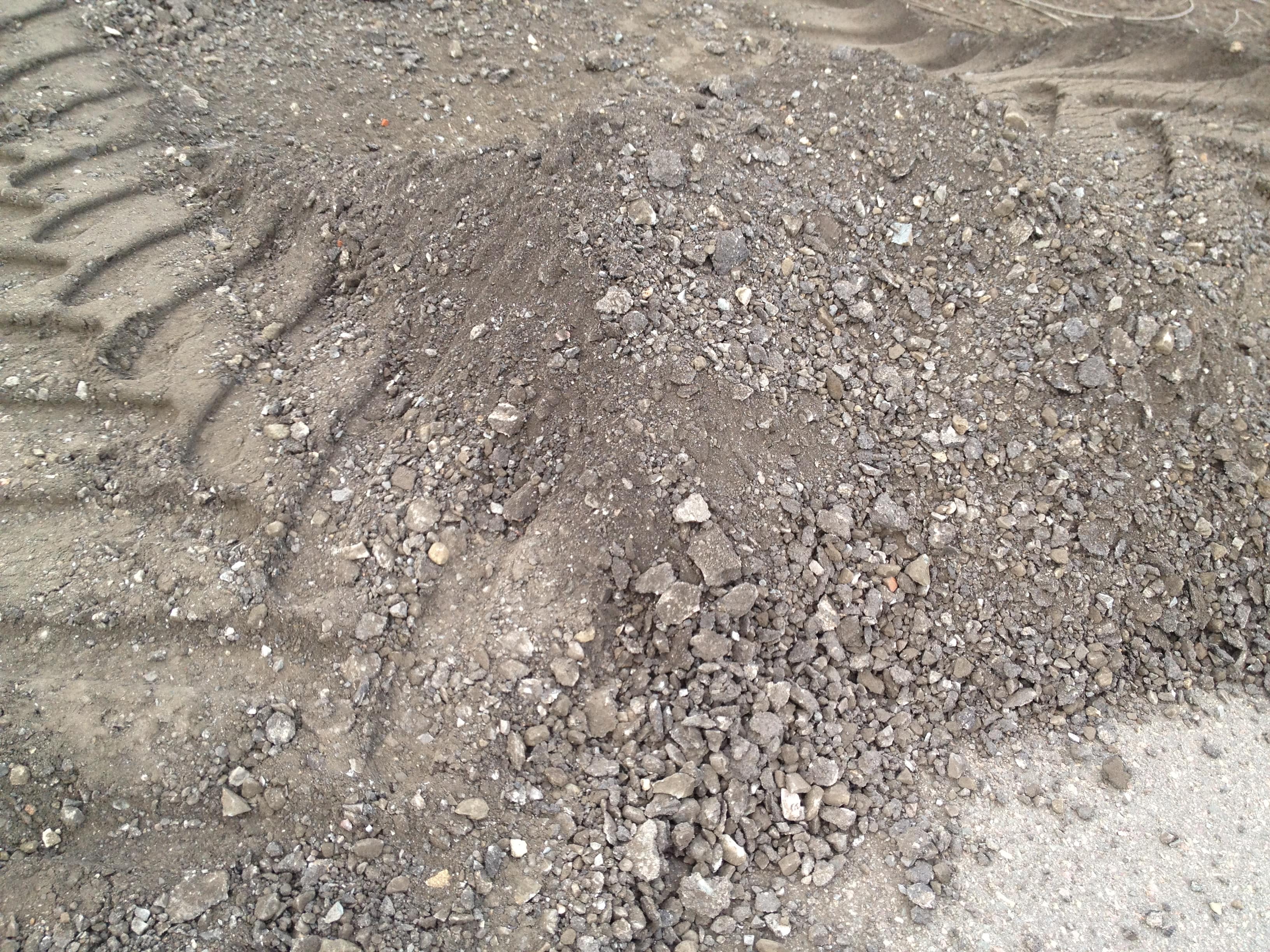 What is asphalt reclaiming or asphalt pulverizing? Asphalt reclaiming and pulverizing are the same process, just with two different names. The process of reclaiming is one of the best ways to re-pave your parking lot. Asphalt reclaiming/pulverizing does just that: it pulverizes the asphalt right in place all the way down through the sub-base, mixing the two layers. The existing asphalt is turned to dust and left in place. The new material left in place becomes your new sub-base. This material is then graded and compacted to get ready for the installation of asphalt.
Why is asphalt reclaiming better than excavation, milling or resurfacing, you ask? Depending on the condition of your parking lot, you may not have that many choices. Milling and resurfacing can only be done if the damage in your parking lot is minimal. Compared to traditional excavation, reclaiming is best because it:
Saves money. Reclaiming takes half as long as excavation and does not require new base material to be trucked in or old material trucked out.
It's the most environmentally friendly type of paving. All materials that are existing are being reused rather than disposed.
Once again, the speed. Asphalt pulverizing can go twice as fast as traditional excavation saving labor costs.
Asphalt reclaiming/pulverizing creates an extremely durable long-lasting surface that can potentially outlast the original life of your parking lot.